First-class products
DFM offers a variety of products of the highest quality, based on many years of research and development. Common to the products is that they ensure a stable reference or traceability at the highest level. All our products are produced by DFM in Denmark.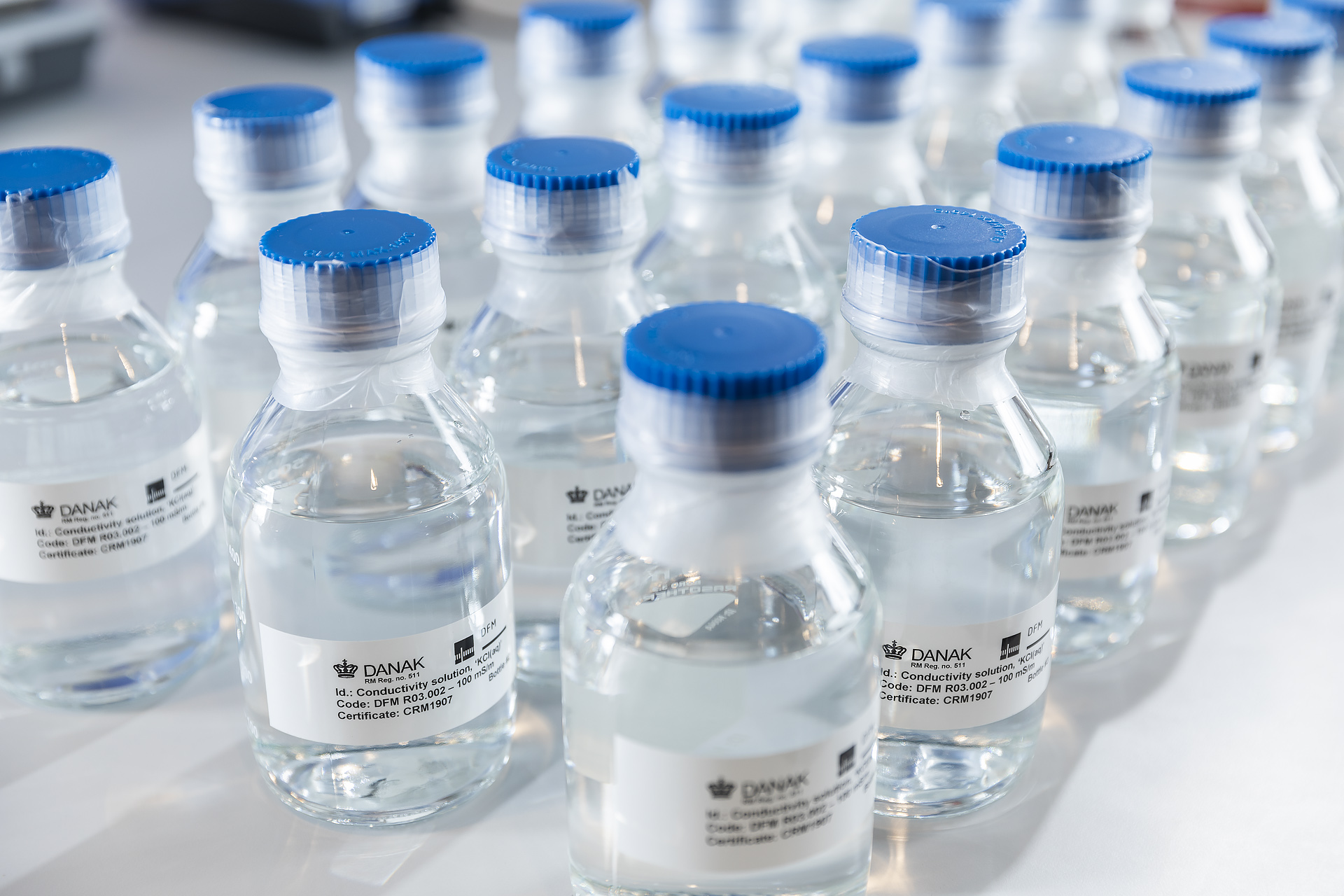 DFM offers reference solutions for electrolytic conductivity in the form of aqueous solutions of potassium chloride certified according to ISO Guide 34. DFM usually stocks decadal values between 10 mS / m and 10 S / m but can also supply other values.
The certification is under DANAK accreditation no. 511, and the reference solutions are also in accordance with CIPM MRA.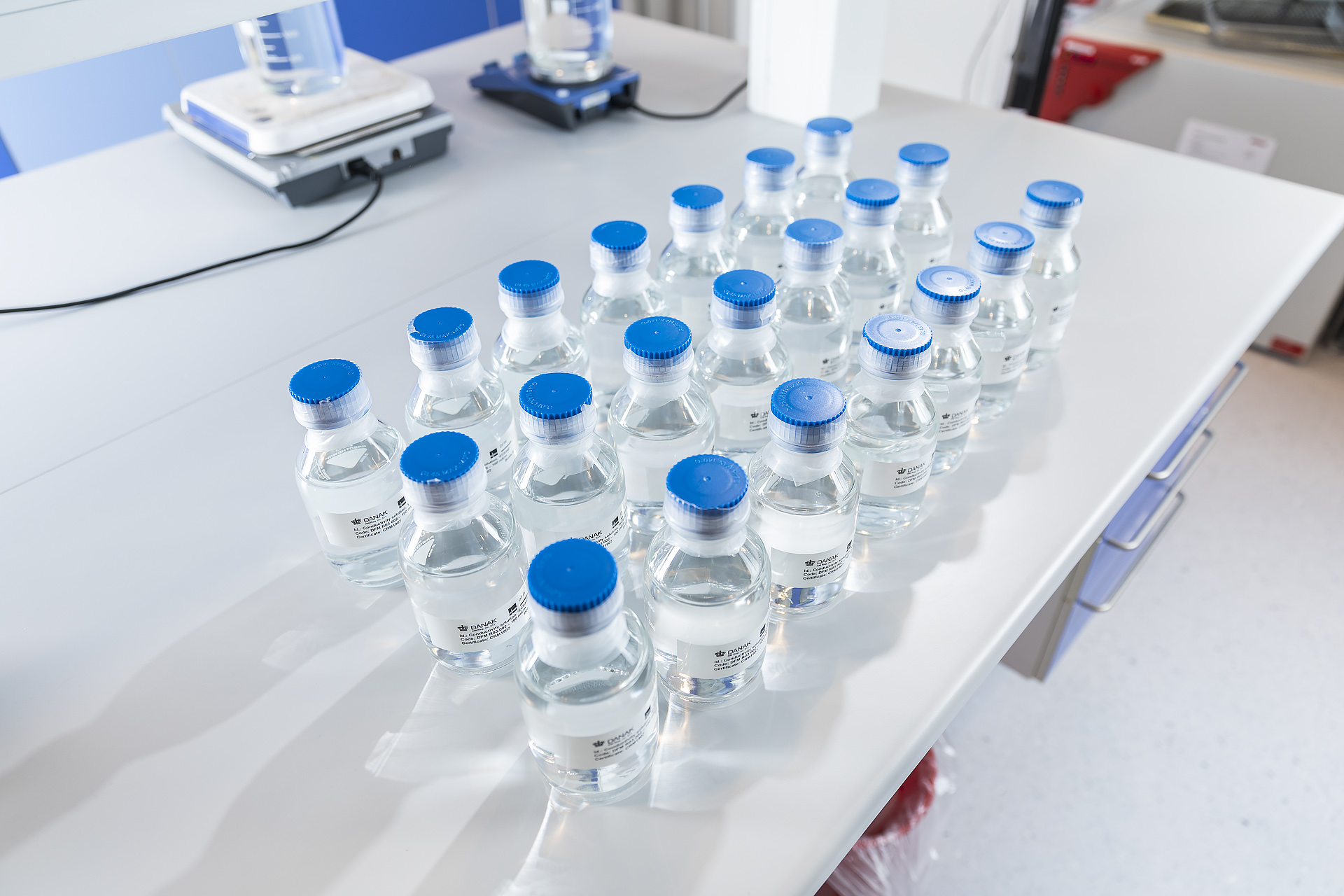 DFM can offer five primary pH buffers, pH 4.005, 6.865, 7.413, 9.180 and 10.012. The primary buffers meet the requirements set out in section 6.1 of the IUPAC Recommendations 2002. The certification of the buffers is under DANAK accreditation no. 511.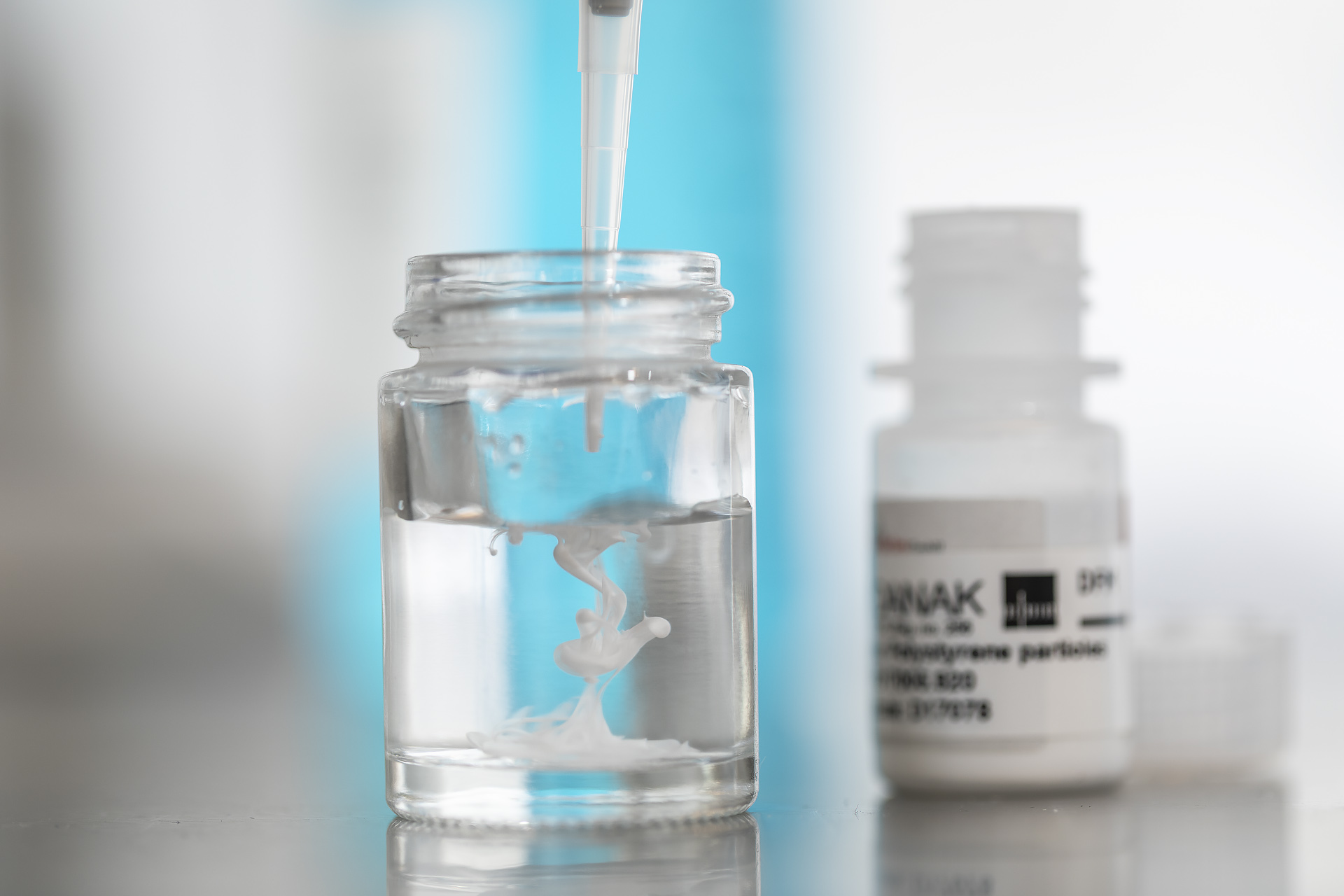 DFM offers size certified reference particles in the form of polystyrene latex (PSL) particle suspensions with traceability to recognized national and international standards. The particles can e.g. used as calibration particles for optical particle counters according to ISO 21501-4. The measurement of the particles is performed under accreditation and in accordance with DS / EN ISO / IEC 17025.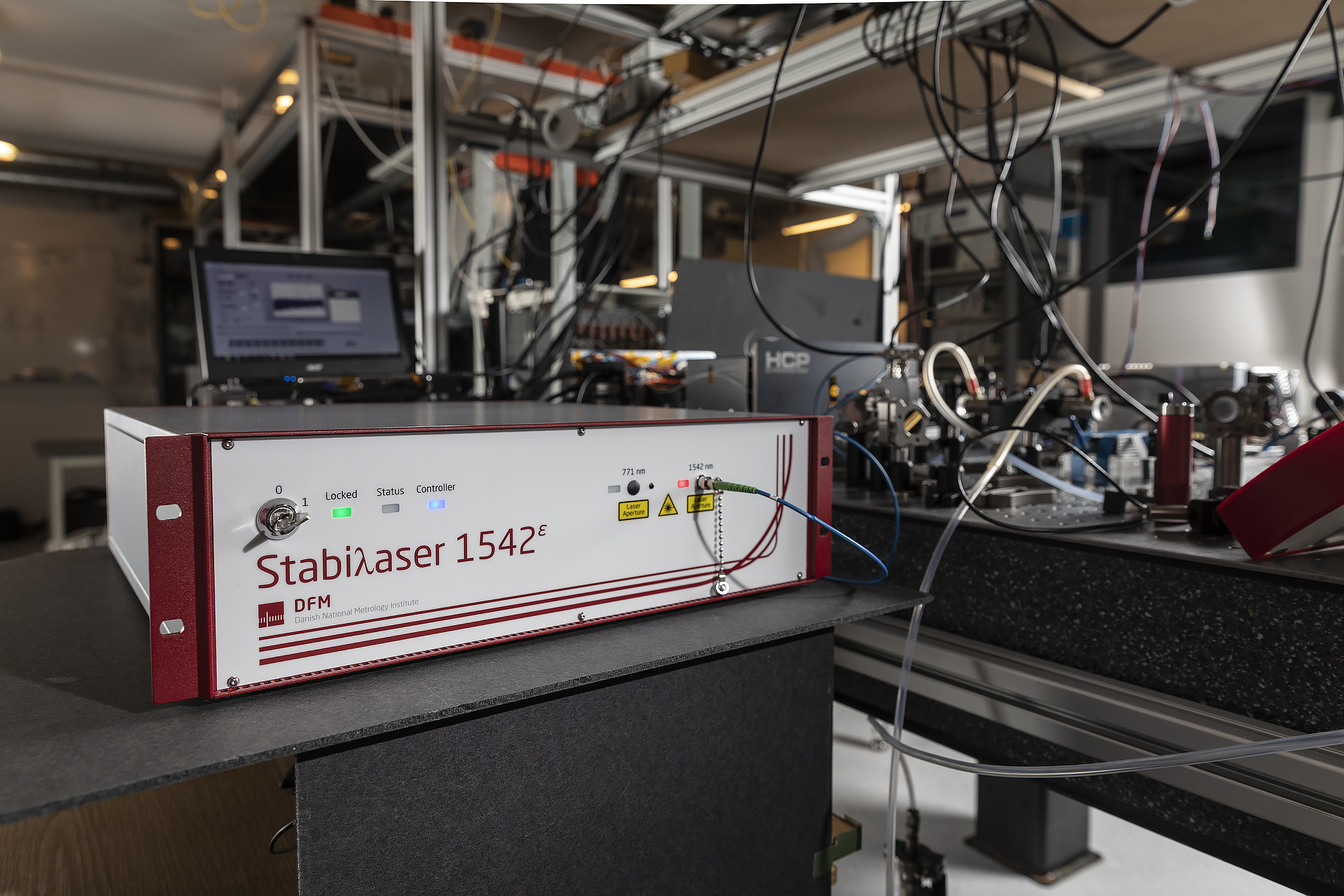 Stabiλaser 1542 is an acetylene stabilized laser that combines narrow line width, excellent long-term stability and high accuracy. The line width on the short time scale is ensured by a high-end fiber laser, while the long-term stability and accuracy are achieved by means of a molecular transition in acetylene.
Do you want to be in dialogue with DFM?