Surface condition and roughness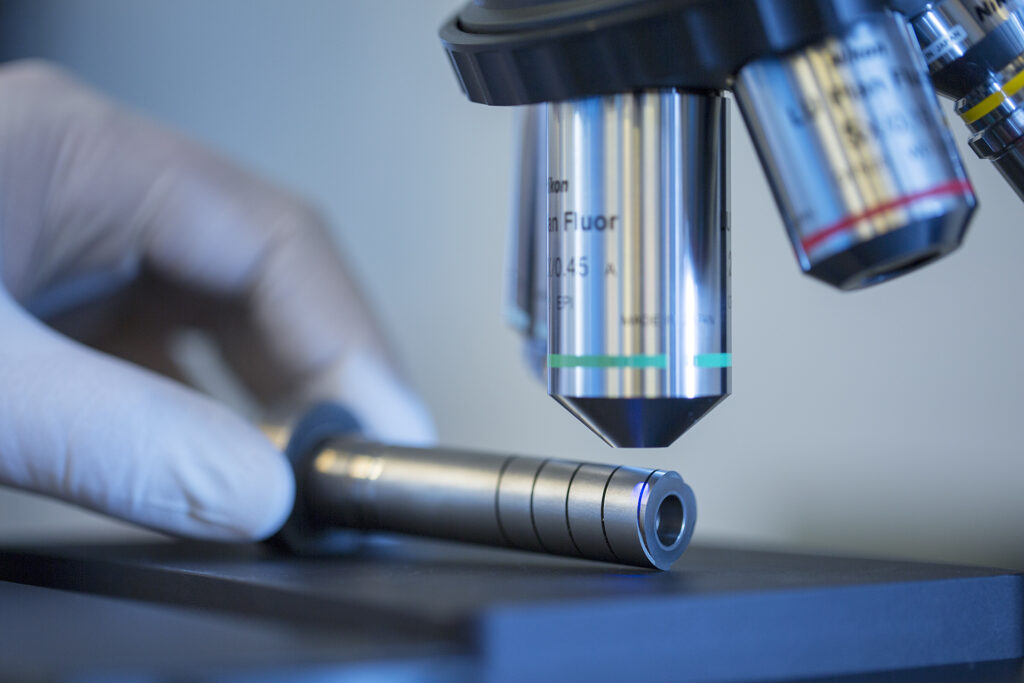 Measurement range
Accredited measurement range:
Contact us for more information
Accreditation
ISO17025
Accredited calibrations and tests are performed under DANAK accreditation reg. No. 255 and our ISO 9001 certified quality system.
DFM can measure the surface condition of interior and exterior surfaces using a calibrated roughness gauge. The processing of profile data is carried out with the possibility of a wide range of analysis and evaluation methods.
When measuring surface quality, it is possible to calculate the various standardised R, W and P parameters in DS/ISO 4287. The roughness parameters are calculated using. a Gaussian filter according to DS/ISO 11562. Furthermore, the load curve parameters according to DS/ISO 13565-2 can be calculated.
Calculation of standardised DS/ISO 4287 parameters:
R-parameters:Ra, Rq, Rz, Rp, Rv, Rt, Rc,Rdc, Rmr,RSm, Rku, Rsk andRdq
W-parameters:Wa, Wq, Wz, Wp, Wv, Wt, Wc, Wdc, Wmr,WSm, Wku, Wsk and Wdq
P-parameters:Pa, Pq, Pz, Pp, Pv, Pt, Pc, Pdc, Pmr,PSm, Pku, Psk and Pdq
Calculation of DS/ISO 13565-2 load curve parameters
Parameters: Rk, Rvk, Rpk,Mr1andMr2
DFM has the capability to perform surface roughness measurements over lengths up to 500 µm and amplitudes less than 10 µm. The roughness can be measured down to an atomic scale (< 1 nm). A measurement can be used for example in quality control of micromechanical and microoptical components such as lab on a chip, or finely polished surfaces for e.g. moulds used in the production of demanding components.
DFM has the capability to perform many different types of roughness and surface condition measurements. We can measure on different types of objects and surfaces. Contact us if you want to know more about the possibilities.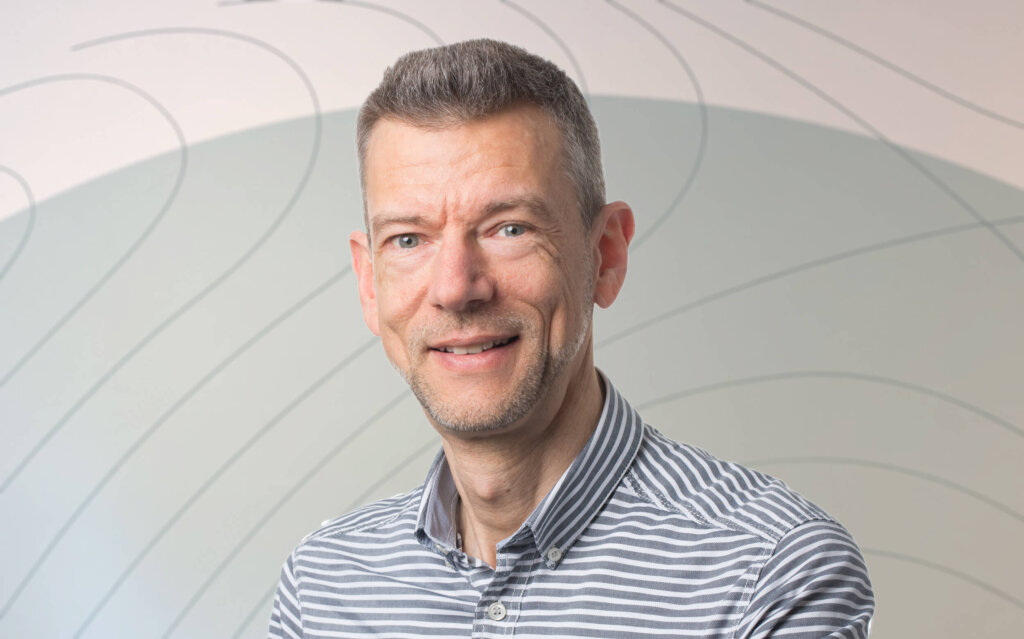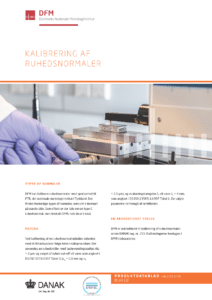 Do you want to be in dialogue with DFM?